About DirectMail.com
DirectMail.com, the inventors of the industry's first mapping solution for marketers, is a full-service provider of multi-channel, marketing communications powered by cutting-edge technology and rich data insight. We help organizations, including the nation's leading brands and fundraisers representing all industry sectors, maximize their marketing ROI. DirectMail.com provides unique solutions that allow you to dig deeper, understand more, and effectively execute your marketing or fundraising efforts.
Our Prince Frederick, Maryland headquarters facility houses more than 250 direct marketing professionals and occupies more than 115,000 square feet of state-of-the-art, in-house production capabilities with a production capacity of over 3 million pieces per day.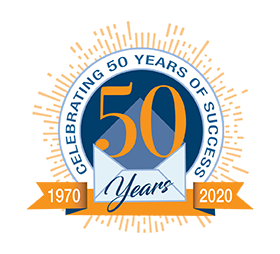 As a privately held business with 50 years experience and satellite sales offices nationwide, DirectMail.com has the proven capabilities to handle direct mail, email and digital campaigns from start to finish. Our Intelligent Marketing Process (IMP) enhances your creative, targets your messaging, leverages your data, and ultimately grows your bottom line.
Leadership
DirectMail.com's executive team has the knowledge and experience to craft and execute strategic solutions that effectively lower your costs per acquisition.
Meet our leaders
Clients
Over the past four decades, DirectMail.com has had the privilege of serving some of the world's most prominent companies and organizations, representing nearly every industry category and business segment. See all clients
Careers
DirectMail.com is always looking to hire experienced, successful and technology-savvy marketing, data and analytics, sales and production talent. View all career opportunities