Healthcare
Through a collaborative discussion with healthcare professionals, we've developed unique offerings for the healthcare marketplace. With deep industry and data insights, DirectMail.com enables you to connect personally with your customers in a given market and, ultimately, influence their medical care decision-making process and choices.

Our patented GeoInsight™ data engine and analytics team will help you to gain a better understanding of your target customers by helping you build a more accurate consumer composition, including:
Consumer household demographics
Financial profiles
Lifestyles, habits and preferences
Unique "therapy triggers" segments that influence consumer decisions.
Contact us today to learn how we can help move your organization into the next generation of marketing and effectively adapt to a constantly evolving healthcare market.
Featured Work: HealthMedia Concepts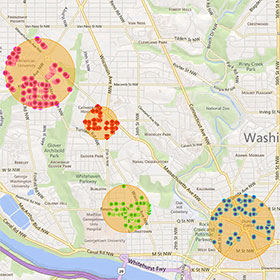 Health Media Concepts' clients are independent and small chain pharmacies. Those clients find that competing against national drug store chains with in-house marketing staffs and seemingly unlimited corporate marketing budgets is a challenge.
Many small pharmacies depend on shared mail which blindly mails special offers to every household within a ZIP code. It cannot target the pharmacy's niche customer group(s) or focus on customers living in closest proximity to the store.
Our Solution: GeoInsight™ allowed HealthMedia Concepts to find specific targets by simply drawing areas on a map to instantly receive analyses that provided market, customer and prospect data. HealthMedia Concepts also opted to use DirectMail.com's list services and digital printing capabilities, combined with its on-premise satellite U.S. Post Office. By doing so, HealthMedia Concepts could offer its customers volume discounts on list purchases and printing as well as minimize their postage costs and expedite their mail delivery.
Result: GeoInsight continues to deliver a whole new level of selectivity and precision to the task of targeting prospects and engaging current customers of HealthMedia Concepts' clients.