Retail & Consumer Services
Modern retailers and service providers are challenged to improve their customers' shopping experience, manage relationships, and meet customer needs. Brick-and-mortar stores are threatened by increased online competition, supply costs and rent, along with declining in-store traffic. While Web-based businesses, on the other hand, lack data analysis expertise outside of online transactions, and struggle to understand customer profiles, household demographics, and off-line buying behavior.

Commerce and e-commerce have merged. DirectMail.com understands there is one constant in today's micro-marketed, technology-enabled, omnichannel retail environment: data integration is critical to improving the customer experience. We give retailers and franchisors the power to control and manage their established brands and messaging across all marketing channels.
We help retailers and consumer brands improve marketing results and grow market share through the use unique data solutions. Our proven approach helps clients:
Increased brick and mortar traffic
Increased online sales
Cross selling at the right time and channel
Brand recognition through integrated online/offline campaigns
Data Solutions and Audience Profiles, including New mover campaigns, CRM and loyalty programs (e.g., Birthday programs)
Market Research - Location Intelligence and Market Profiles to support store location strategies
DirectMail.com helps you develop the perfect balance of brand awareness and reach with personalized consumer touch. Our data intelligence engine gives you intimate knowledge of your customer's needs, wants, desires, preferences, and purchasing habits. And our seasoned direct marketing experts help you better define how, when, where, and what to offer your customers to get them to buy, again and again.
Contact us today to see why traditional and online retailers of all sizes turn to DirectMail.com for the ideal online portal solution to help grow their customer base and build brand loyalty.
Featured Work: Amazon Locker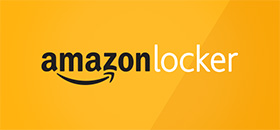 Amazon identified a specific demographic they wanted to target, for the soft launch of their new Amazon Locker service, and mail that demographic living within walking distance to their Lockers.
Our Solution: Rather than just plotting a 5 mile radius and mailing to everyone, DMC was able to draw precise polygons, removing residents with walking barriers (highways, etc.) to the Locker.
Result: After just one mailing, Amazon reported an increase in Locker usage by over 10%