Travel & Leisure
Now more than ever, travel and leisure companies are competing for consumers' share of wallet and disposable income. To be successful, marketers know they must be more diligent in maximizing their marketing spend. That's why so many in the travel and leisure industry rely on DirectMail.com to help drive more sales and grow revenue.

DirectMail.com provides the crucial data and market segmentation needed to target more effectively, develop CRM and engagement platforms, and execute campaigns and communications across all online and offline channels.
Our experts understand the science behind the data. With an unmatched DirectChoice consumer database and powerful GeoInsight™ market research and analysis tools, DirectMail.com puts insight and knowledge first, enabling clients to make the most of important customer engagements – at the right time via the right channel.
Contact us today to discuss how we can help maximize your Consumer Share of Wallet and customer segmentation strategies to help boost your marketing ROI.
Featured Solution: GeoInsight™ for Travel Industry Marketers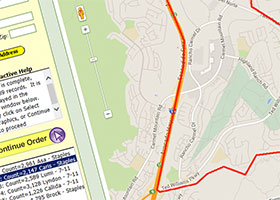 To improve the performance and ROI of your marketing efforts, there's one strategic approach with proven results: geo-targeting. Leveraging geography, demographics, interests, and buying data, geo-targeting gives you valuable insights into your customer portfolio, enabling you to quickly and inexpensively attract new customers and retain existing ones.
Download the Geo-Targeting PDF to learn more!