Utilities & Energy Services
Whether you're seeking to reduce customer acquisition costs, engage customers about new services, or raise customer awareness of potential utility bill savings realized through use of efficient new technologies and appliances, DirectMail.com is your marketing partner of choice.

With an unmatched DirectChoice consumer database and powerful GeoInsight™ market research and analysis tools, DirectMail.com puts insight and knowledge first, enabling you to make the most of customer engagements. Our data experts will help develop targeted messaging and image solutions for your key prospective audience segments.
DirectMail.com provides the crucial data and market segmentation you need to execute campaigns and communications across all the right online and offline channels.
Contact us today to learn how we can help effectively reach your residential, commercial and industrial customers while boosting your marketing ROI.
Featured Work: Pepco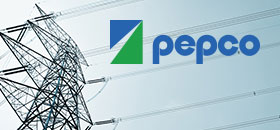 Client Challenge: Client needed to reduce customer acquisition costs for it's home appliance warranty service. Combined television, newspaper, radio and direct mail were resulting in a net cost per customer over $250.
Our Solution: DirectMail.com developed a segmented targeting, messaging and image solution for key prospective audience segments. Segment examples included: first time home buyers, retired/living on fixed income, proclivity to purchase insurance.
Result: Decreased acquisition costs from $250 to less than $25 per new customer