Jay Blaker Director, Commercial List Sales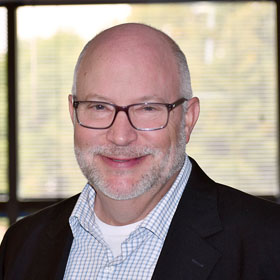 Jay has a passion for building solutions for clients.
As a direct marketing professional of 25+ years, Jay's experience provides an acute awareness of customer needs and marketplace trends. During his time at Data Axle (formerly Infogroup), Jay supported commercial and reseller accounts directly, managed sales operations, and led data-creation projects, eventually establishing the Database Relations program, an initiative launched to enable internal sales groups through product expertise, messaging, and the presentation of innovative data solutions.
At DirectMail.com, Jay returns to his roots, where solutions and insights can be served directly to the customer. His on-hands experience of working with the people building, verifying, and enhancing the data lends a valuable perspective. All of this, coupled with a tireless drive to match the customer with the best solution, yields an expert consultant who adds value to any direct marketing opportunity.
Jay holds a Bachelor of Journalism through the University of Nebraska-Lincoln and supports his home state Huskers - rain, snow, or shine. Go Big Red!