Kerri Garneau Manager, Print Services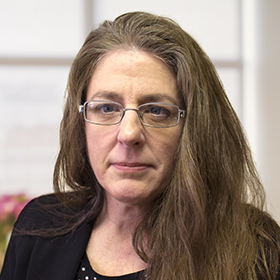 Kerri Garneau brings over 30 years of print and production experience to her role as Print Services Manager. She has learned from the ground up, offering a unique understanding of every aspect of the department, the presses, the production, the process, and her press team. Kerri oversees all aspects of the printing process from scheduling, managing, quality control and delivery.
Kerri is a native of New York and now resides in Southern Maryland with her husband and dog Soto. Kerri enjoys camping, running, and all things outdoors. She is also an avid sports fan and embraces all DC sports teams.