Robert Salta CEO & CSO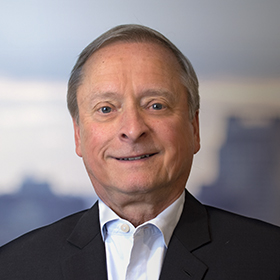 Robert Salta, son of DirectMail.com co-founder Joseph Salta, worked his way up the company's management ladder, learning every facet of the business. Bob oversees sales, agency activities, the mail division and data assets. He created the National Do Not Mail List, a free service designed to stop unwanted advertising mail.
In 2006, he helped transform the company to a full-service, Internet-based solution provider, and assisted efforts to bring list management and printing capabilities, a data service bureau, and a mail shop to the business mix. These moves have helped grow the company from 30 employees to more than 250, and increase revenue by nearly 400 percent. Bob continues to be a driving force, helping lead DirectMail.com's grow into a recognized leader in data-driven solutions for mid-market and enterprise-class firms. His ongoing commitment to providing employment opportunities for individuals with special needs has earned him Employer of the Year and Meritorious Service awards from The Arc of Maryland and The Arc of Southern Maryland.