Fundraising & Membership Development
Raising funds or adding members to your organization is not just about increasing response rates, it's about building relationships.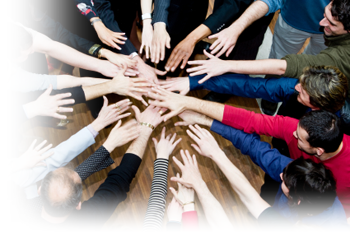 Talking to the right people with the right offer is only part of the equation for successful fundraising and constituent-building.
Making an emotional connection with your donors and members by focusing on their wants and needs is what will establish and build these relationships.
Our expertise in building relationships, identifying prospects, and connecting with them is why you should talk to DirectMail.com about your next donor- or member-centric communications program.
We've developed fundraising and constituent-building communications programs that include acquisition, retention, and renewal efforts; major donor strategies; member retention and loyalty programs; newsletters; planned and monthly giving programs; and other integrated print, Web, and online communications programs for many of the world's most renowned organizations.
DirectMail.com can do the same for you by providing the following proven services:
Integrated, Multi-Channel Communications Strategies & Plans
Data Analytics & Management Strategies
Creative Strategies & Execution
List & Media Planning & Buying
Production, Mailing, & Response Services
To start raising every dollar and retaining every member your organization needs, contact DirectMail.com today.