Creative Strategies & Implementation
It's one thing to know your product, service, or organization intimately, to identify your target audience precisely, and to understand thoroughly what makes them buy or donate, but it's quite another to bring all of these elements to life.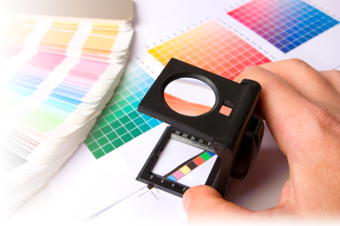 This is where DirectMail.com's powerful, insightful, and relevant creative strategies and their executions turn information into insights, reports into resonance, and data into deliverables.
This is where science meets art.
And this is where our experienced, award-winning creative team excels.
Our nationally recognized creative director, writers and designers have the depth of experience needed to define your unique positioning strategy, identify and build your brand image, and make the kinds of visceral, emotional connection with your customers and donors that not only entices them to respond, but also keeps them coming back.
DirectMail.com's creative team will provide your company or organization with:
Insightful, on-brand and on-message, integrated creative strategies for acquisition, retention, cross-selling, up-selling, and long-term relationship building.
Compelling and persuasive copy and design that reach, touch, and resonate deeply with your customers and donors, convincing them to take action in every medium — from print ads to email, direct mail to social media engagement and everything in between.
Print, web, and online creative audits that offer insights and options to strengthen your branding, messaging, and offers.
If you're looking for a creative partner who can help you bridge the gap between science and art, then contact DirectMail.com today.