Integrated Multi-channel Marketing
One of the new realities of marketing and fundraising in today's multi-channel environment is that you are no longer in control - your customers and donors are.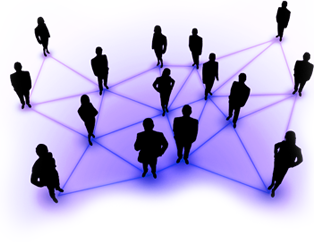 It means companies and nonprofits must adapt to a diminishing reliance on messages, the emergence of networked storytelling, and the growing importance of real-time information.
It means continuing to communicate in silos is suicide.
Thus, more companies and nonprofits are looking to DirectMail.com to help them sell and raise funds across all available communications channels while integrating their branding, messaging, and offers in order to leverage aggregate awareness, effectiveness, and results.
DirectMail.com can plan and execute your next integrated marketing or fundraising campaign and help you:
Identify and secure optimum channel selection for each target audience and touch point through powerful data analytics and segmentation strategies.
Push and pull customer or donor traffic to specific calls to action through leveraged and highly personalized direct response print, web and online mediums, and messages and offers.
Create, develop, execute, track, and measure each channel—from mail to mobile, from personalized URLs to SEO articles to select social mediums—all with the goal of leveraging branding and messaging effectiveness, identifying cross-selling and up-selling opportunities and maximizing ROI.
To reach more of the right people with the right channel at the right time, talk to the right partner. Contact DirectMail.com, today.