Enhanced Postal Optimization
With our Enhanced Postal Optimization services, DirectMail.com now offers you more control over that portion of your mailings which had up to now been the most unpredictable—your mail delivery.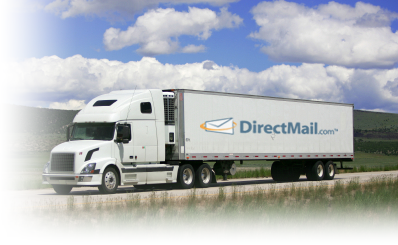 Using our Enhanced Postal Optimization services means you'll minimize postage costs and delivery time. We help you do this by:
Drop Ship – presort mail directly to the SCF & NDC level and provide logistics services to ensure maximum postal savings and postal injection. We successfully utilize SCF Drop Ship to manage and meet in-home date delivery to ensure your critical mailings are received on time.
Co-Mingling & Co-Palletization—consolidates addressed and pre-sorted mail from multiple companies and organizations onto pallets, which are then shipped to appropriate USPS processing and distribution centers. This greatly enhances mail transparency and delivery speeds and reduces USPS handing and mailing costs.
Mail Tracking & Optimization—because drop ship and co-palletized trays are tracked, you can follow the progress from processing to in-home delivery. These results allow for measuring response rates per drop date and informs any adjustments that may be needed to optimize future mailings.
To gain the competitive advantage of mailing to your destination faster, easier and more efficiently, contact DirectMail.com today.