Press Release
DirectMail.com Announces Retirement of Partner/Principal Kirk Swain
January 19, 2018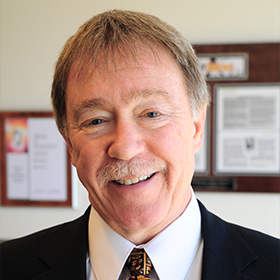 Prince Frederick, MD— DirectMail.com™ (www.DirectMail.com), a recognized leader in data-driven solutions for mid-market and enterprise organizations, today announced a planned succession of the Company's senior executive leadership.
Kirk Swain, Principal and Partner of DirectMail.com, has decided to retire, effective January 30, 2018. Consistent with the company's long-range succession plan, DirectMail.com has announced that Shawn R. Salta, third generation of original co-founders will preside on that date as DirectMail.com President and Chief Operating Officer (COO).
Chris Zarnosky, currently Vice President Data Services, will be promoted to Executive Vice President, and Robert Salta will assume the role of CEO and remain intimately involved in all aspects of the company, but primarily, working with clients to help them achieve greater results through data and creative solutions.
Shawn Salta has served a wide range of executive management and leadership roles at DirectMail.com for more than fifteen years. Shawn Salta and current DirectMail.com Principal/Partner, Robert Salta are very grateful for the long and strong partnership between the Salta's and Swain's of more than 48 years. While Kirk Swain is stepping down from active day-to-day management and operations, Kirk will remain engaged with the DirectMail.com team and provide ongoing guidance and thought leadership and undertake a new title of Honorary Chairman.
About Kirk Swain
Kirk Swain, son of DirectMail.com co-founder John Swain, learned directly from an industry pioneer all the knowledge needed to establish the company as one of the country's leading providers of direct marketing solutions. His personal interest in industry innovations and new trends helps him chart the strategic direction of the firm, adjusting the business plan in response to marketplace changes and leveraging new opportunities as they emerge. Kirk oversees key corporate operations as well, focusing on print-related manufacturing, financial matters, accounting, government compliance and legal negotiations.
He serves on the Board of Directors of the Printing and Graphics Association MidAtlantic and is an active member of the Direct Marketing Association of Washington, DC. And Kirk has continued the legacy of the John Swain Marketing DMAWEF scholarship program that has supported college students interested in direct marketing since 1992.
Outside the company, Kirk is known for his community involvement. Over the years, he has served on numerous boards and associations in the Calvert County area. His exemplary service and philanthropic commitment have been recognized by numerous awards, including the Calvert County Chamber of Commerce's John C. Smith Award for Outstanding Achievement.
About DirectMail.com
DirectMail.com, headquartered in metropolitan Washington, D.C., is an industry leader offering Agency and Creative Services, Analytics, Data Products and Technology, Digital Marketing, and Production services. For over 45 years, DirectMail.com's unique GeoInsight Engine and Intelligent Marketing Process have grown clients' market share by applying strategies proven to increase customer and donor acquisition and retention. Staffed by over 250 marketing and digital professionals, DirectMail.com's proprietary data, business intelligence technology and segmentation products fuel the marketing and CRM efforts of the nation's leading brands and fundraisers, consistently improving results and achieving a positive ROI. For more information about DirectMail.com, please visit us at www.DirectMail.com, call 1-888-690-2252, or join the conversation on Facebook, LinkedIn, or Twitter.
Contact:
Price Anderson
DirectMail.com
1-888-690-2252 ext. 2339
price@directmail.com